From message creation to high-impact delivery
Founded in 2002, EuroBusiness Media (EBM) is a leading communications agency specialized in strategic messaging, from message creation to high-impact delivery. Based in Paris, France, EBM works for the largest global companies across a wide range of expertises: writing, coaching, media training, public speaking, video, digital, content consulting and event hosting.
Our seasoned bilingual professionals help CEOs and business leaders deliver their messages concisely and clearly, using our proprietary 'Communic8' method, which captures the essence of the Anglo-American communication style. EBM pioneered corporate storytelling with its acclaimed 'CEO-Direct' video interviews.
Our team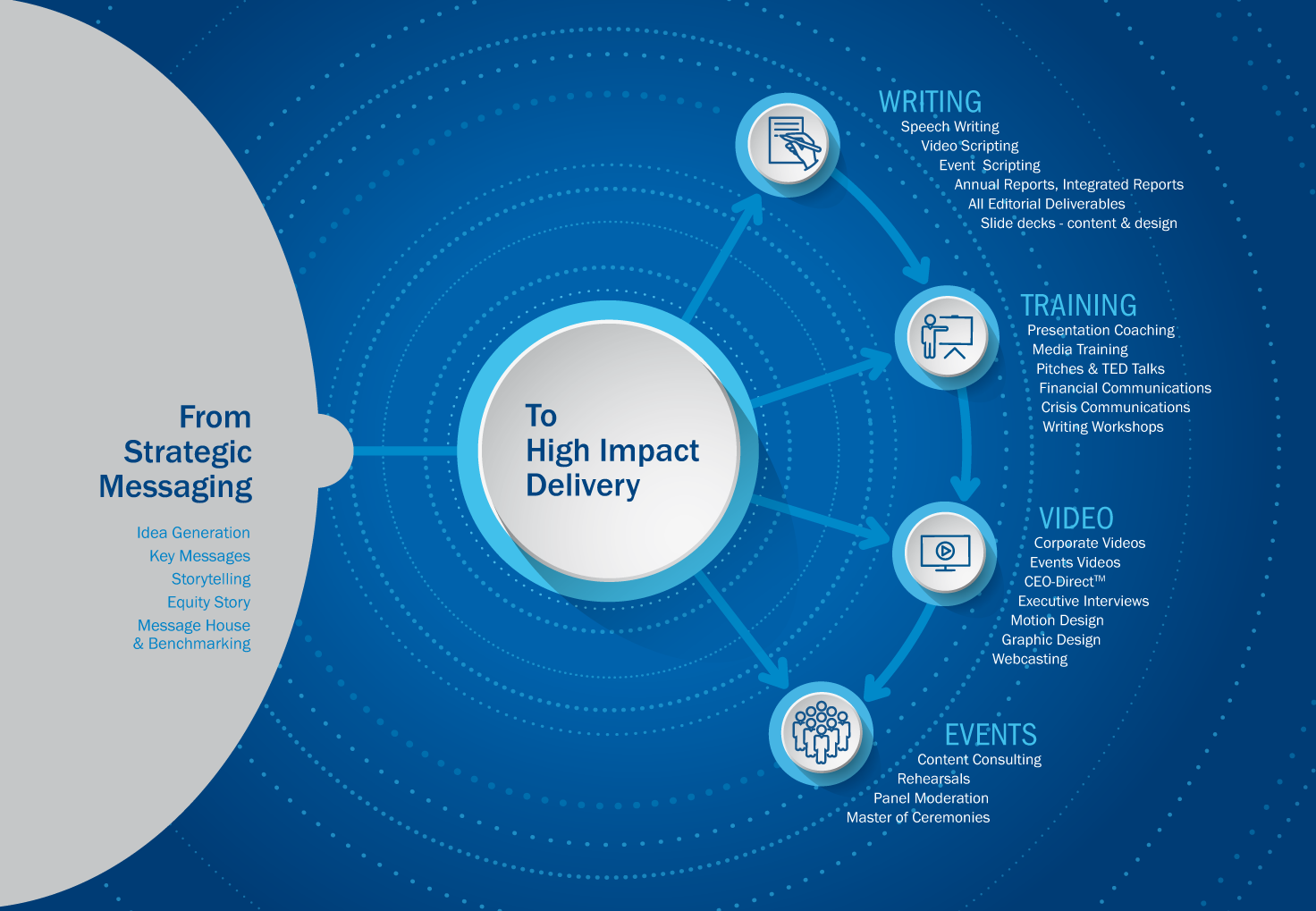 Learn more about EBM's eight commandments about how to communicate the Anglo-American way.
Understand your audience.
They will hear you better if you address their needs.
It's your show, not your slide show.
Make your point, not your PowerPoint.
How you say it is more important than what you say.
Start

with

the

conclusion
First, tell them what you're going to tell them.
Then, tell them. Then, tell them what you told them.
Keep It Short and Simple:
Clear structure, short sentences, no jargon.
The more messages there are, the less likely each will be remembered.
Practice makes perfect and shows respect for your audience,
the key to creating engagement.
The audience will remember participation more than presentation.
We answer within 48 hours.